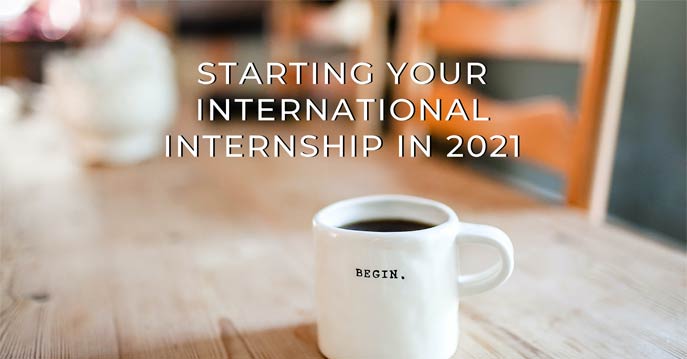 Sep 06 2021
J-1 Internships allow international students, recent graduates and professionals to travel to the United States and receive professional training at U.S. companies.
While you could participate in an internship in your home city or country, the benefits of an international internship are immense! As a J-1 visa intern, you can gain skills more quickly, advance your language studies, get hands-on experience, and best of all, make international friends and colleagues to connect and network with in the future!
Your dreams are achievable on the J-1 Visa program.
How do I get an internship in the USA?
The first step to traveling to the USA and participating in an internship is to apply to open internship positions listed on the websites of your favorite American companies. Search for open positions on the CICD website, on Linkedin.com or Indeed.com, or simply email your resume directly to U.S. companies!
Pro tip: If you need help building your resume, sign up for CICD's resume builder program.
The second step is to secure your internship position with an American host company and sign up with CICD directly to apply for J-1 Visa sponsorship as an Intern or Trainee. Learn about the eligibility requirements here.
Once CICD has received your application, we will work with you directly to secure your J-1 visa. Your dedicated CICD J-1 Visa Program Coordinator will assist you and your host company with the J-1 Visa application process from beginning to end. Once you receive your J-1 visa, the same coordinator will also assist you for the duration of your program!
Meet your J-1 visa sponsor:
Center for International Career Development (CICD) is an official U.S. Department of State-designated J-1 Visa Program Sponsor. Headquartered in Seattle, Washington, USA, CICD is authorized to issue the DS-2019 and DS-7002 forms that are necessary for you to apply for the J-1 Training/Internship Visa at a U.S. embassy.
Since 1997, CICD has provided thousands of participants with affordable J-1 visa and other internship and cultural programs.