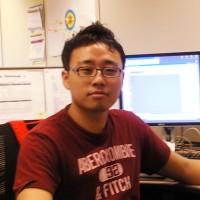 "CICD was always there to help me out and assist to solve any problems that I faced."
Tae Kuen from South Korea
Graphic Design Trainee, California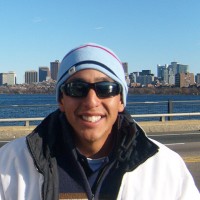 "I know this Training Program has given me a very unique experience that very few people have ever got.
With this new experience under my belt I can honestly say that it will help me on my career for many
years to come."
"CICD has been excellent. I always felt that CICD has been there to help out if I needed it."
Arturo from Venezuela
Business Management Trainee, Georgia
"Having the opportunity to work abroad, and moreover in the US is a very great opportunity for my future
career."
Xavier from France
Sales and Marketing Intern, New York
"CICD was very friendly and helped me with any question I had."
Carolin from Germany
Human Resources Management Intern, Texas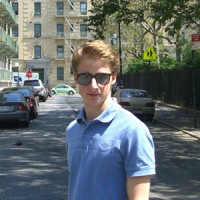 "Having interned in the U.S. will give my career a more international perspective."
Florian from Germany
Banking and Financial Support Services Intern, New York
"My internship with CICD has been a big success. I have learned more than I thought I could in 10 weeks. This experience will be a huge factor in my future for my career, as well as my entire life. I have had the opportunity to meet some amazing people, and made some great friends. The skills I have obtained from my Chefs are great and I recommend this program to any student looking to really develop their skills and get some insight on what Gastronomy is really about."
Audel
South Seattle Community College, USA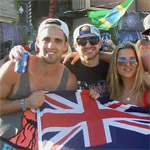 "The J-1 Visa Program is nothing short of life changing. In my year abroad in New York I learnt so much more than I ever have from any studies or employer. The experience is unbelievably enriching, rewarding and fulfilling, and is a must do for every recent Australian graduate. The team at CICD make all the tedious paperwork and formalities a seamless process, and were always swift to resolve any problems I was faced with. They were the aspirin to my headache, and I must give a huge thank you to the team for facilitating by far the best year of my life."
Matt from Australia
Work & Travel in New York
"The back of house and other interns have been nothing but gracious to us. We are having a great time, we are learning so much from the chef."
Oleg
Bellingham Technical College, USA
"Europe is great! We are going to Nimes and Barcelona this weekend."
Angela
South Seattle Community College, USA
"I had an amazing experience with my host family. They were wonderful and welcoming. The hotel that I work at is also very nice. It is not as fast paced as I thought it would be, but it is good for me because I am a beginner… Valerie was an amazing representative. I am glad she came to France and I was able to meet and spend time with her."
Khari
University of California, USA
"Everything is going good so far. We are almost half way through this program already. It's been a very good and educational experience."
Antoine
Clover Park Technical College, USA
"Ever since our first communication, your professionalism instilled in me trust in CICD. Traveling abroad under the circumstances I did – did not know the language, did not know the culture, had no experience in a professional kitchen, was completely removed from my comfort level – really tested the depth of my character. I knew I was in a good partnership with you being my contact abroad and this helped me to feel confident. I am extremely grateful for this and want to thank you for modeling CICD as more than just a business. You are the reason I would recommend to anyone or to participate myself in future endeavors."
John
South Seattle Community College, USA
"I would like to thank you and your company for the marvelous work you have done to assist us students for the summer. If I do travel again I would love to have your company as my sponsor once more."
Stacy-Ann from Jamaica
Work & Travel in Delaware
"It was a great summer. And you were great guys. Thank you for everything. I hope I will have great time next year too."
Ervin from Bulgaria
Work & Travel in Missouri
"Thank you for your prompt responses and hard work. I most appreciated the friendly and reassuring voice I heard whenever I contacted you about a matter and your willingness to assist. I am forever grateful for the knowledge and experiences gained this year and looking forward to another exciting summer here in the U.S. next summer. I want to commend you for being a part of this program and providing this wonderful opportunity to students across the world."
Sheena from Jamaica
Work & Travel in Florida
"There is nothing that I do not love about this job. My housing is awesome. I live in a dorm with 60 other young people and we all work and hang out. I am satisfied with everything."
Vedrana from Croatia
Work & Travel in Ohio
"It's a big responsibility to host thousands of people each day and the satisfaction that I get from knowing that I did a good job is overwhelming. I am truly benefiting culturally from this experience and am very humbled that i was given the opportunity to embark on such an endeavor."
Damion from Jamaica
Work & Travel in New Jersey
"It was really good experience for me, I met a lot of different people, different languages, and cultures and also earned money to cover my expenditures. Thank you very much for giving me the opportunity to come out to America!"
Vedat from Macedonia
Work & Travel in Alaska
"I got a job at the Saxon hotel in Johannesburg. It is currently the number two restaurant in South Africa, with the head chef being our country's top chef at the moment. I started work today. I am so excited and can owe my position entirely to my French experience."
Virginia
Capsicum, Johannesburg, South Africa (2014)
"It was a pleasure doing the program and you were a great help. I got a new job with a higher position and my new head chef is enjoying my knowledge on France and cooking because he travels to France every year as well."
Anesa from USA
Trinidad and Tobago Hospitality and Tourism Institute (2014)
"I had an outstanding experience and I am considering doing a summer internship program through CICD next summer. Keep me posted on what types of programs you are offering!"
Rachael
Cincinnati State and Technical Community College (2013)
"I loved my host family in Montpellier, they were so good with me, their children are beautiful and I love them."
Sofia
Instituto Argentino de Gastronomia – Argentina (2013-2014)
"My job is so busy! I love it! Definitely wouldn't be where I am without CICD. I am ever appreciative."
Jordan
Cordon Bleu Scottsdale, Arizona (2013)
"I really am enjoying the internship here. The people are friendly and nice and always put out a helping hand when they can. It is a huge change from America but I am learning to adapt to the culture here."
Robert
Art Institute of Charlotte (2014)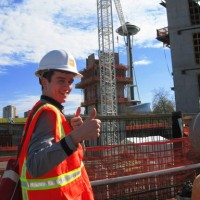 "I honestly believe that leaving my comfort zone and making the extra effort to come here could be one of the greatest contributions to my life both professionally and personally."
Alan from United Kingdom
Architecture Intern, Washington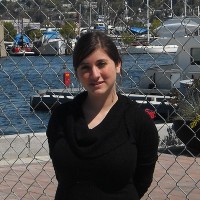 "I'm learning, practicing and doing tasks in different areas of the company such as marketing, sales, finance, and others. Everything related with my business major. This is a big opportunity to get more knowledge in my field. I have new skills that are useful to be implemented in my future work. Now that I have an idea about the differences between the business in Chile and USA, I'm very interested to find a position in an international business department in my country."
Carolina from Chile
Business Intern, Washington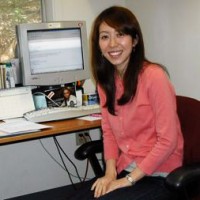 "I am able to learn not only about work-related things, but also about real American culture through conversations with my co-workers. I have worked in Japan for about 4 years, and have found that the workplace environments in Japan and the U.S. are totally different. I feel that everything is new for me every day. I am sure that I will be able to put the experience I am gaining during this training to good use in the future."
Keiko from Japan
Business Trainee, Washington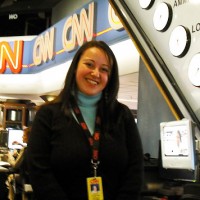 "My experience in the US has been so incredible!! I got to make really good friends from all over the world, I got to experience the Real American culture and on top of that I got to work at CNN as an intern!! It has been a total dream come true…"
Marisol from Netherlands
Journalism Intern, Georgia
"I'm very happy to have chosen this program. CICD helped me with the application process and get to Barcelona, and they makes sure everything is going well for me. This is a once in a lifetime opportunity and I'm glad I'm here.
The first week at work I tried more things than ever before – learning new techniques with new ingredients, being able to work with very high quality products. This experience is changing my outlook in the food industry, my life and future.
The chef definitely has one of the best personalities, being everything from professional to helpful to inspirational, and also being able to joke and have a good time.
I thank CICD for helping me experience this once in a lifetime opportunity, knowing I'm in good hands if I were to have any problems, and making such a hard transition so easy and enjoyable."
Ezequiel
Riverside Culinary Academy
"My trip has been amazing! I am trying to pick up as much French as possible right now! My host family is wonderful and Montpellier is beautiful."
Kimberly
Seattle Central Community College, USA
"CICD takes great care to remain in close contact with students that have been placed and helps them through any difficulties they may face. We find this level of care and attention to our students invaluable. The experience ACI students have had with their international internship have helped them grow both personally and professionally. ACI would strongly recommend CICD for your students that are interested in doing their culinary internship overseas."
Susan Lane from Arizona Culinary Institute
Registrar, Career Services
"We have been working for several years now with CICD who have been able to place several of our students in various location in Europe. All the students who participated have grown professionally through their experiences and enjoyed the cultural exposure during their time overseas. In addition, they were well supported during their internship. CICD would advocate on their behalf to assure a satisfactory outcome. We will continue to encourage our students to consider the many outstanding overseas internship opportunities that CICD provided."
Brian McDonald from Bellingham Technical College
CEC, CCE, Chef Instructor
"The Riverside City College Culinary Academy has been working with CICD since 2013 promoting their culinary and pastry internship programs to France, Spain and Italy for 22 of our students who have successfully completed their programs. We have found CICD to be a truly professional organization that works diligently to assist our students and help them through any difficulty along the way. CICD remains in close contact with our students through the entire process. We highly recommend CICD."
David Avalos from Riverside City College Culinary Academy
CCE, Senior Chef Instructor
"Louisiana Culinary Institute greatly appreciates the opportunity to work with CICD. Our experience with the professional support they provide when connecting students with international career opportunities has been extremely positive. Overall, LCI has been very pleased with the resources provided by CICD and would highly recommend them to other schools seeking to facilitate international internship opportunities for their students."
Leah White from Louisiana Culinary Institute
Student & Career Services Director
"CICD offers a variety of hospitality externships in Europe, South America, Australia, New Zealand and other locations. The company provides a very high level of step-by-step support to students from identifying externship sites, to securing visas, to language instructions and other details associate with international practical study. CICD staff is exceptionally organized and responsive, and I always feel that our students are in good hands with their programs. Thank you for allowing me this opportunity to share our experience with CICD."
Steve Smith from Le Cordon Bleu College of Culinary Arts Austin
President
"CICD has been our sponsor for the past 5 years for the Work and Travel USA and the European Internship Programs (France, Italy and Spain). CICD is a reliable partner who operates in a professional manner. We have come to appreciate their attentiveness to details and how they operate with the best interest of the students as their ultimate priority. Their high level of services has been consistent over the years of our cooperation and so it is a great honour and pleasure to make this recommendation."
Georgia Cobran from Global Insight International Exchange Limited (Jamaica)
CEO
"We had the opportunity to work with CICD International Programs for several years, in the framework of placing foreign interns in our company. We have been entirely satisfied with the quality of the selected interns but also the efficiency and reactivity of CICD staff. We wish to continue our partnership for a long time and we will recommend any company wishing to host foreign students to use CICD services."
Bruno Oger from La Villa Archange, Le Bistrot des Anges in Le Cannet (French Riviera)
President and 2 Michelin Star Chef Owner
"The cooking classes with Chef Armand were especially enjoyable. The language courses were fantastic and finding me a place in a 3 star Michelin restaurant an incredible opportunity. This work experience is invaluable for my future in the kitchen. I will be able to draw on this to achieve many of my goals. CICD has provided a fantastic service and I will be recommending you to future students."
Christopher
Cordon Bleu Seattle