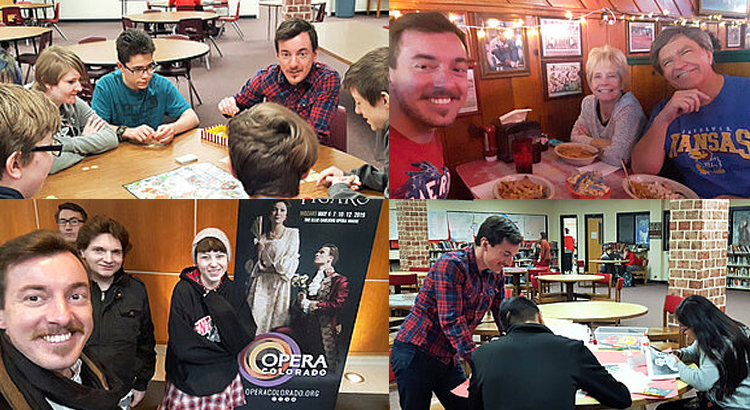 Jan 15 2021
Mario traveled from Germany to Colorado, USA, to participate in CICD's International Teaching Intern Program (ITIP). What started as an incredible teaching internship opportunity for Mario left him with lifetime friendships and experiences. Learn more about CICD's ITIP program here.
"As you have probably noticed, my time in the USA as a teaching assistant in Colorado really triggered something in me and to be honest it had and still has a positive impact on so many things in my life. 
Even today I am so grateful that I got the chance to be part of such a great project. I know that it might sound like an exaggeration – but my stay as a teaching assistant in Colorado really left a positive lasting impression on me and I was able to broaden my horizon not just from a professional perspective but also from a personal one… I found good friends and it really feels like having a second family now.
I think it's great what the CICD has done for us and at the same time I am impressed by the work you guys are doing to make our world a better place!"
Read more about Mario's experience in this interview:
---
CICD's ITIP program enables qualified International Interns in Education to embark on challenging teaching internship opportunities at American schools on the J-1 visa. Teaching interns in the USA gain and hone valuable teaching skills, improve their English, and experience American life and school culture while sharing their cultures in American schools. Every year, these Internships in Education open doors to an exchange of ideas, methodologies, and culture, which benefit everyone involved.
If you would like CICD to place a Teaching Intern at your school or district (K-12) for a trimester, semester or academic year, or if you are currently studying outside the USA to become a teacher, please contact us. We look forward to hearing from you soon!